why does it say extractor needed what extractor is that i need
We have extractors (tools for identifying the names, dates, places, and relationships on the page) for the top 8 genealogy websites. It's possible that you are trying to use the clipper on a different website, or we have a bug somewhere. What URL are you having problems with?
Can you send me the URL of the page? It starts with https:// and it's near the top of the browser window.
Thanks
When I capture that page with the web clipper, I see the following, which looks correct to me. What do you see?
If you want to attach the record to people in your tree, you need to fill in the blank "Person's name", "Child's name" and "Spouse's name" fields.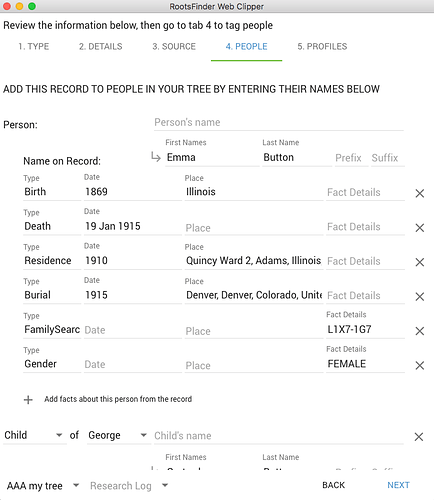 i see in red extractor needed
Hmm, I don't see that in chrome. What browser are you using? Can you try uninstalling and re-installing the extension?