I invited my brother to log into Rootsfinder and see my tree. He replied to the invitation email as follows:
I logged in, but it's not obvious how to see your work. Here's what I'm looking at: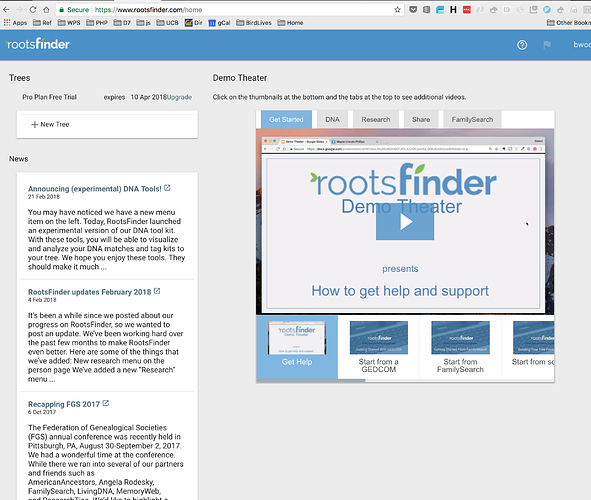 I would have thought he'd see the folder icon for my tree on the upper left. So what do I tell him to do?