Here's another problem I've noticed since switching to Firefox: when I upload an image in my normal manner (i.e., from the profile page, by clicking on the left-hand square part of the banner and dragging the photo onto the little icon), the result when I return to the person's profile page looks like this: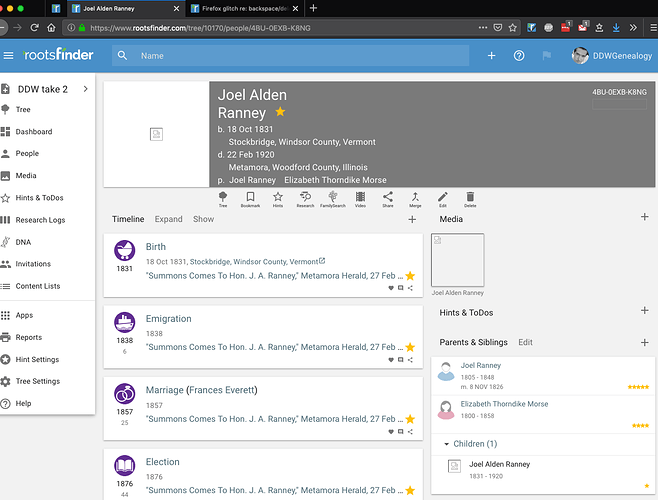 When I click on the broken-image icon under "Media" on the upper right, the photo does appear in the edit window that appears. So I put in my text field edits/notes, and saved them, but when it goes back to the profile page it looks the same. I tried refreshing the page and bypassing the cache, but there was no change. A similar problem exists with the just-added image on my Media page: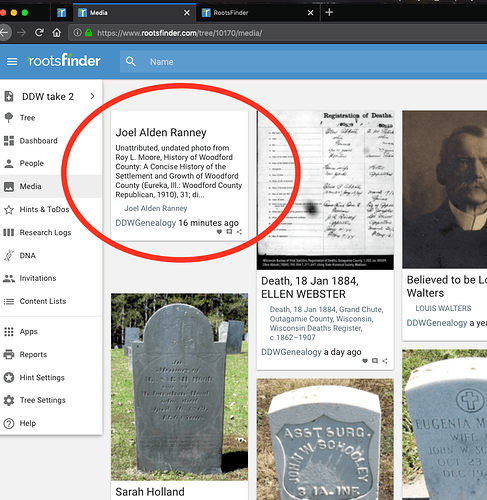 If I recall correctly, the last time this happened the thumbnails eventually appeared as they should on the profile page, but I didn't notice that until days later… (I think?). If this one eventually displays correctly, I'll add to this post.