From the top menu, select "Trees," then navigate to the tree you want to export.
In the upper left corner, click the down arrow beside your tree name to show the tree menu.
Click "Tree Settings"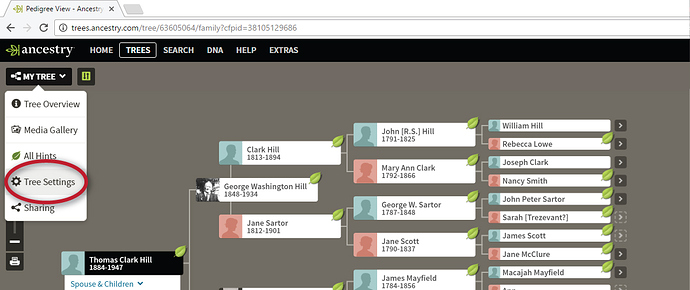 From the Tree Settings Page:
Over on the right side of the screen near the bottom, look for the green button "Download your GEDCOM file"
Click to download your file and save to your computer.