For a great majority of individuals in my database, the same source is applied as evidence for the person's name as well as another life event or two. In Rootsfinder, this makes it so the dates of those other events are embedded in the Name event: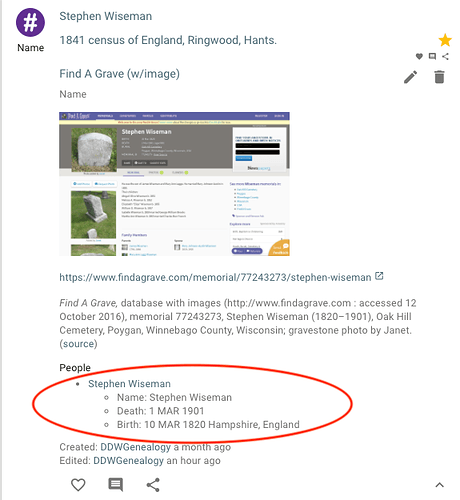 The problem this creates is if I need to edit one of those dates – e.g., I find out where he was born, or I just forgot to add the birthplace originally. If I open the birth event, it behaves the same as the name event: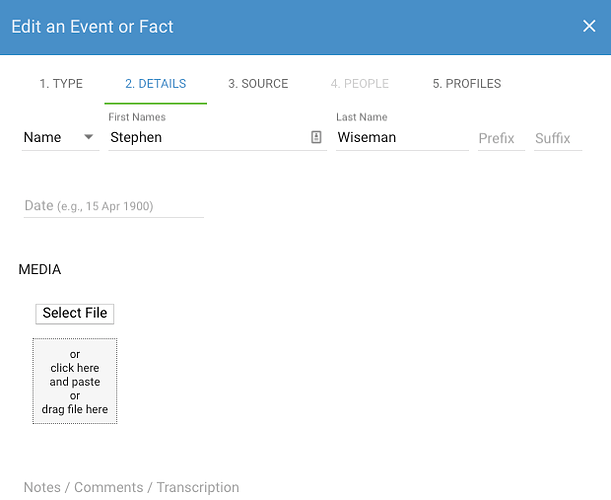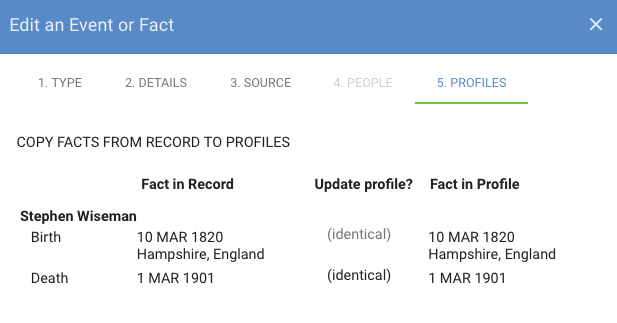 There's no way for me to get at that birth event and fix it. I have to add the new improved birth event separately, apply the sources to it all over again, then go back and delete the old one. This is really a pain. Could this be streamlined so that users can get at the dates of life events that are connected to the name event?